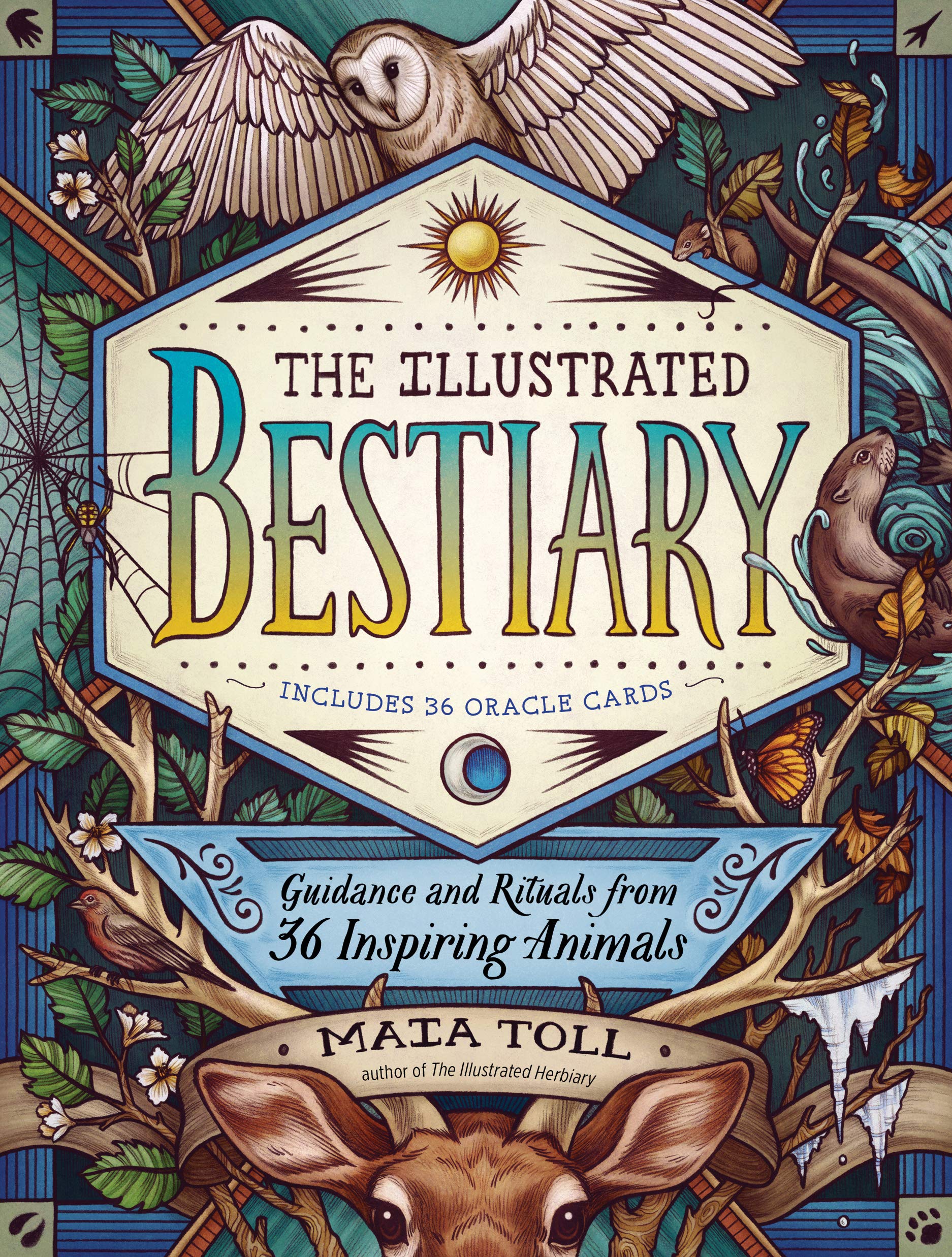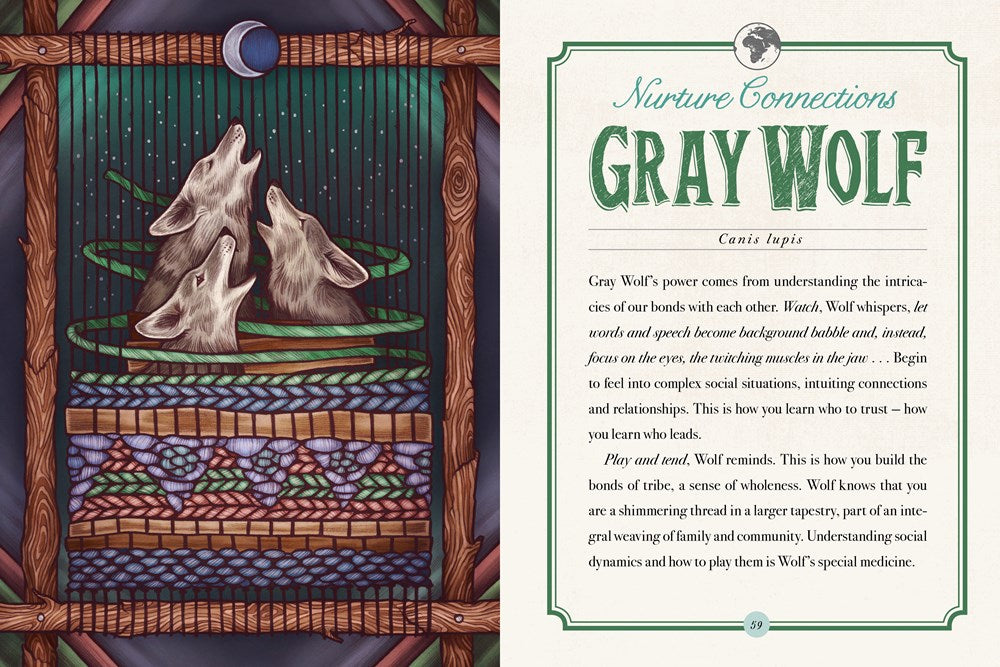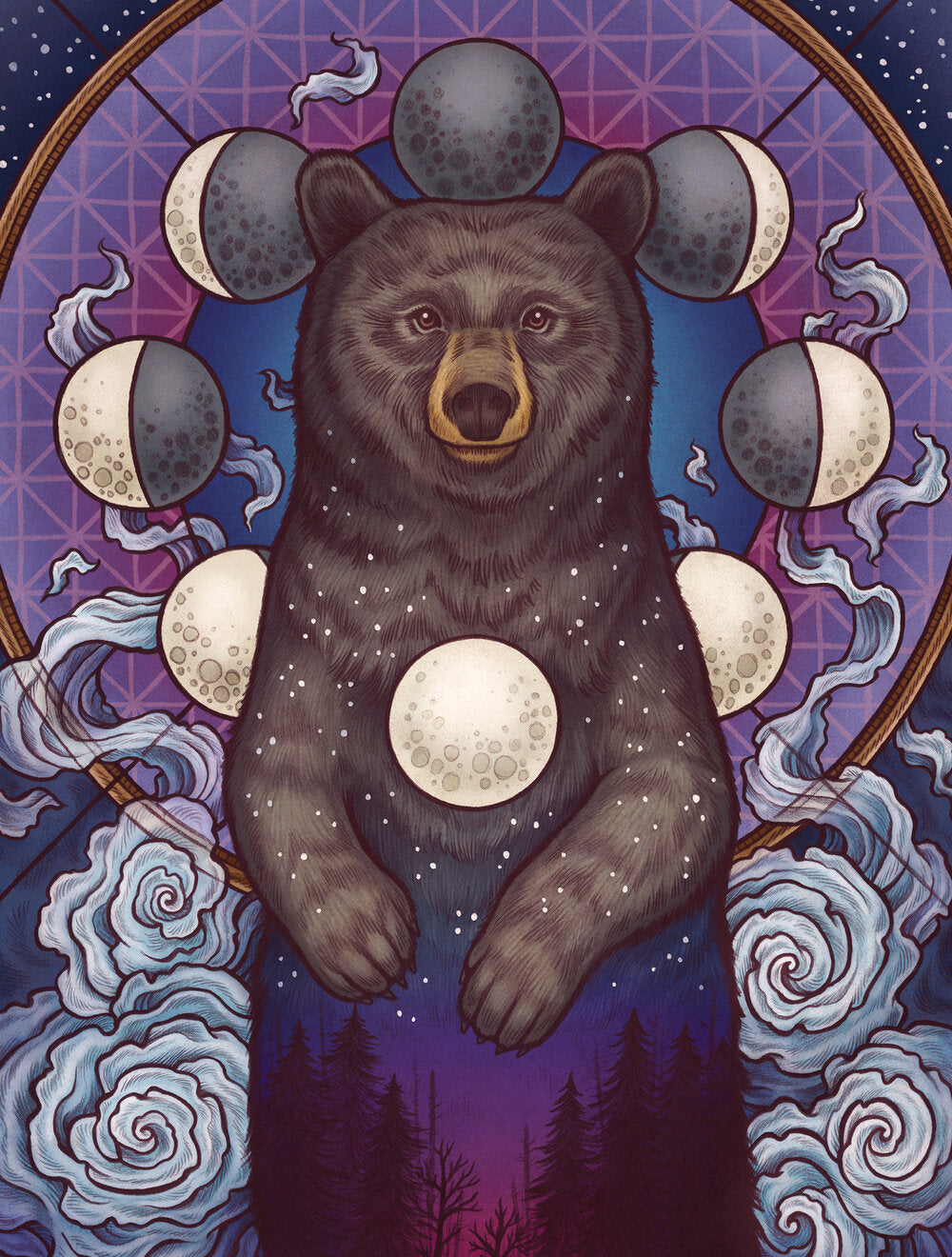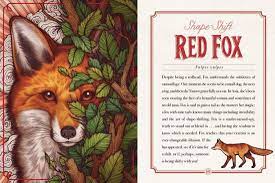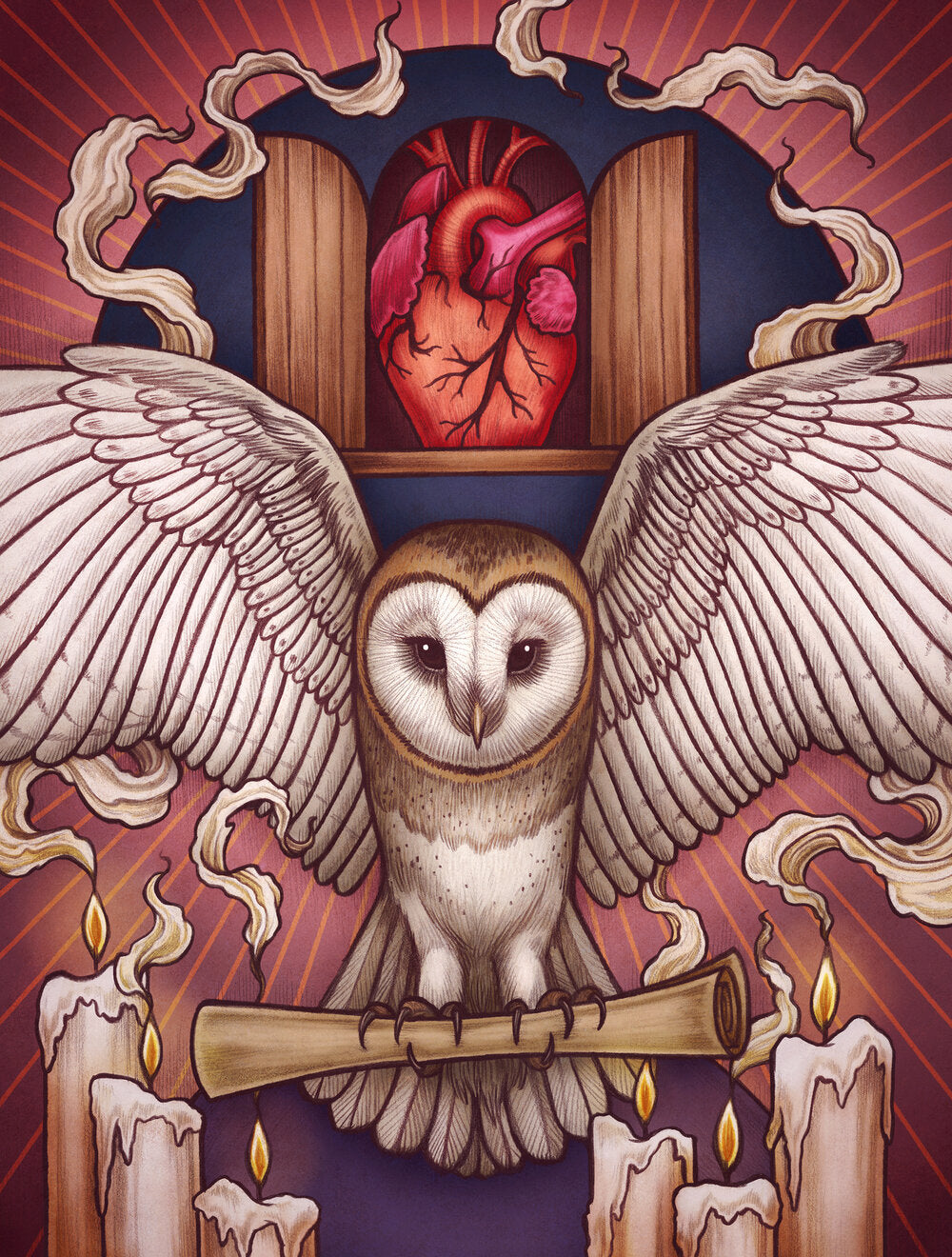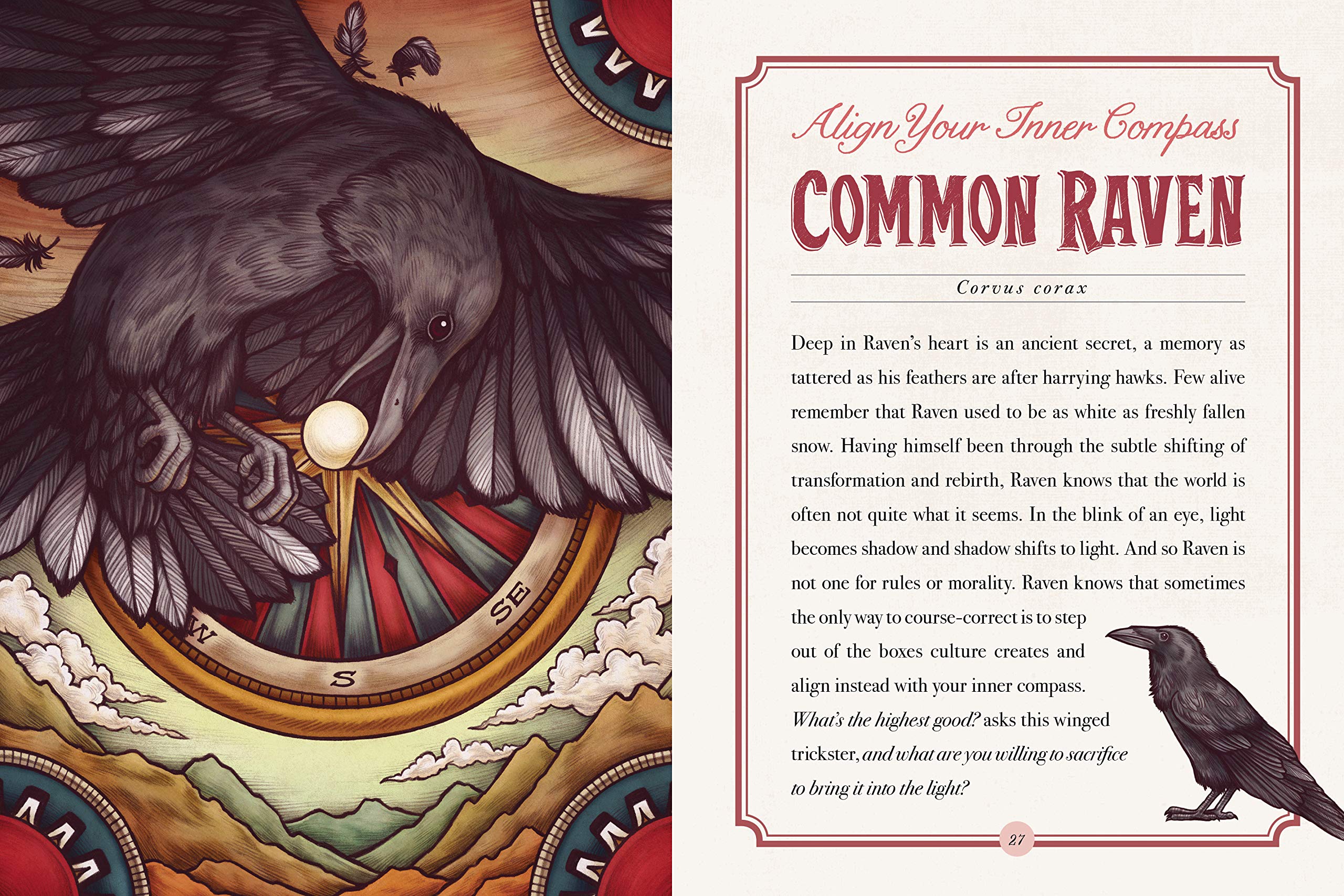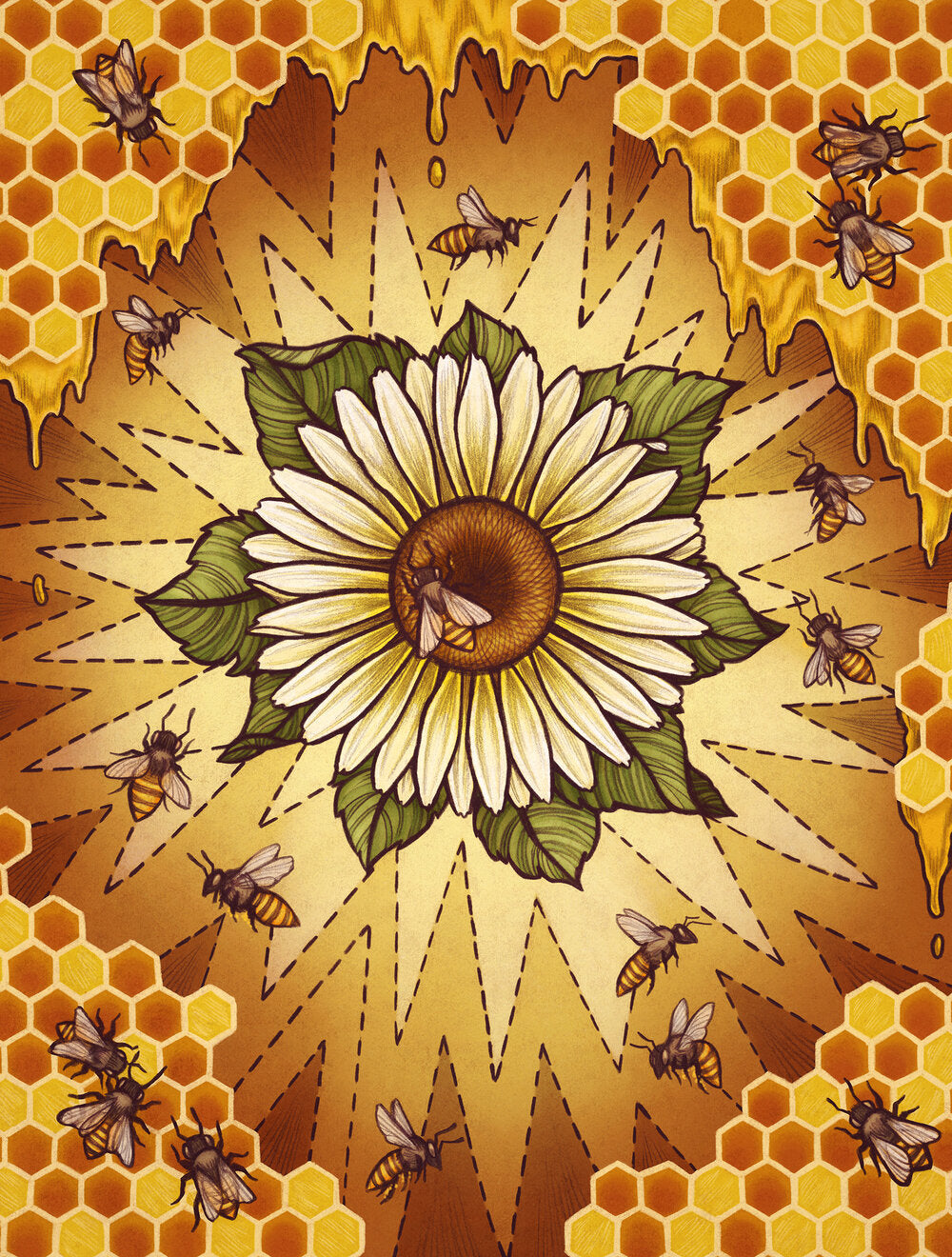 Illustrated Bestiary Book by Maia Toll
From the best-selling author of The Illustrated Herbiary comes a lushly illustrated guide to the symbolism of the animal kingdom, with beguiling profiles of 36 mammals, birds, reptile and insects, along with oracle cards, rituals and reflections to shape readers' meditations.
People across cultures and through the centuries have felt a spiritual, symbolic connection to animals. In 
The Illustrated Bestiary
, author and spiritual wellness guide Maia Toll turns the insight and wisdom that birthed The Illustrated Herbiary - her best-selling volume on the mystical power of plants - to the animal kingdom. Through profiles highlighting 36 animals' most meaningful traits, Toll explores how those qualities can illuminate our habits, guide our intentions and inform our actions.
Spring Peeper's ability to reemerge from frozen hibernation can inspire us to reinvent ourselves. Katydid's five eyes can lend clarity of vision when we need to see the bigger picture. Rituals and reflections guide readers in cultivating each animal's energy, while 36 oracle cards featuring art by Kate O'Hara further shape readers' meditations. From the humble House Mouse to the magnificent Elephant, this beautifully illustrated guide to animal spirits provides new ways of connecting with the creatures that walk, crawl, slither, swim and fly.
Includes 9 cardstock sheets in a bound-in envelope
About the Author
Maia Toll is the author of 
The Illustrated Herbiary
 and 
The Illustrated Bestiary
. During a life-changing year apprenticed to a traditional medicine woman in Ireland, Toll learned healing craft working with both humans and animals on a local organic farm. She helps women cultivate personal spirituality through a connection with the rhythms of nature in her online programs, The Medicine Keepers Collective and Witch Camp. She is the founder and owner of Herbiary, a natural products store with locations in Asheville, North Carolina, and Philadelphia, Pennsylvania.
About the Illustrator
Kate O'Hara is a freelance illustrator currently based in Reno, Nevada. She received a BFA in Illustration from the University of the Arts in Philadelphia, in 2014. Her work combines intricate nature drawings with decorative hand-lettering and rich colour schemes.
---
Free shipping on orders over $100
Illustrated Bestiary Book by Maia Toll
Our Selection Process
Ethically Sourced
All of our products are sourced ethically from small businesses and family owned mines all over the world.
We do no support slave labour, unfair working conditions or unfair pay.
Hand Picked
All of our stones are hand picked for their quality, beauty, uniqueness and essense. It is extremely important for us to retain a personal touch in our business and not bulk buy in batches where we can't control the quality we receive.
We love what we do and this is our favourite part of the job!
High Quality
Quality is so important to us, we choose only the highest quality stones and are very transparent with you, the customer, about the quality and any imperfections.
Whilst we do our best to maintain this right down to our smallest tumbles and roughs, natural imperfections will occur and we trust that the universe will deliver you something that is meant for you.
Competitive Prices
We source all of our crystals direct from all over the world and this means that we can maintain our extremely affordable prices.
We maintain the same margin on all of our stones, regardless of popularity, trends or rare inclusions. If we buy it at a good price, we pass this on to you!
Shipping / Pick Up
Pick Up
Orders can be collected from our Newtown store during our opening hours from Monday to Sunday.
Orders are generally ready for collection the next day however if you urgently need your order on the same day, you can give us a call to arrange that.
Fast Australian Shipping
In most cases, orders are picked, packed and collected by courier within 1-2 days.

Delivery times within Australia can vary from 1-7 days depending on how remote your location is.
International Shipping
Yes, we do ship internationally. If your country is not available from the shipping tab when you checkout, please contact us for a quote.
International delivery times vary depending on the country, again you can contact us directly to find out an estimate.
Returns & Exchanges
Can I Change My Mind?
Yes, you have 14 days to change your mind and exchange your item. Please note that we do not refund but will offer an exchange for something of equal or greater value.
If you purchased something online, you must cover the cost of return postage of the item and the cost of shipping the replacement item out to you.
Do You Accept Returns?
Yes, you can return an item within 14 days if you are dissatisfied with the item chosen for a full refund.
The item must be unopened and in new condition, unless upon opening you notice that it is damaged.
Please email us at crystalarcanainfo@gmail.com to discuss returns.