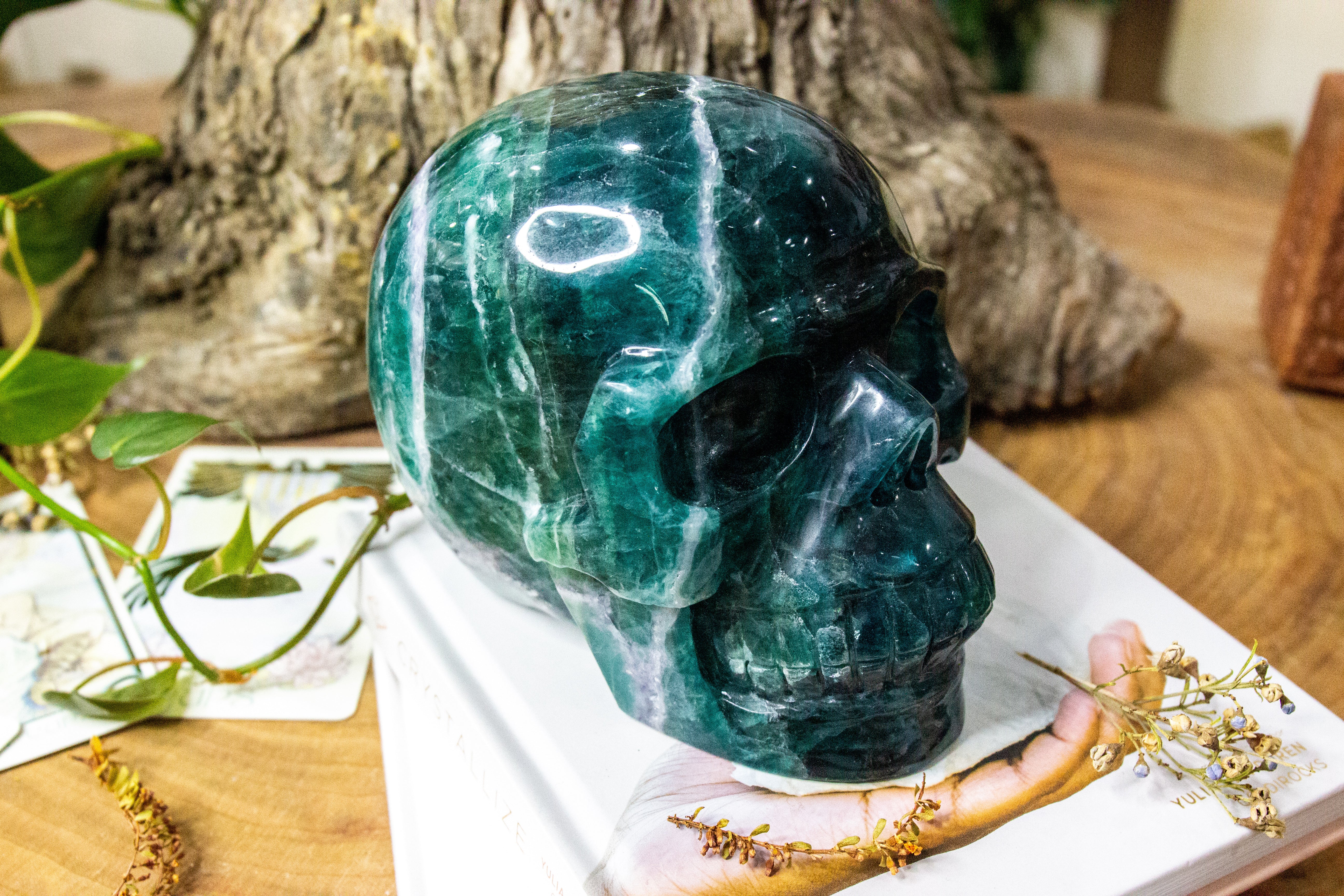 Physical Shop
Where Are You Located?
317 King Street, Newtown, NSW, Australia
Public Transport
We are located only 120 metres from Newtown Station and the central Newtown bus stops.
If you are travelling from the city centre, the best way to get from Central Station to Newtown (Station) is to train which takes 6 min and costs $5. Alternatively, you can catch the 423 bus, which costs $4 and takes 14 min.
Parking
Unfortunately we do not have any parking spots, however you can find free parking in the residential areas behind our shop and West of Australia Street.
There is also a paid car park at Newtown station.
Loading Bay
If you need to pickup a bulky order, there is a loading bay on Eliza Street for our row of shops where you can stop for 10 minutes - note that this street is only accessible travelling North on King Street.
Wheelchair & Dog Friendly
We are wheelchair accessible and our friendly team will be able to assist you in navigating the store and looking at all of our products.
We are proudly Dog Friendly! This means you can bring your dog into our store, on or off lead. Please note that as the owner, it is your responsibility to decide if your dog is trained well enough to behave themselves. Any breakages must be paid for in full.
LGBTQIA+ Safe Space
We are an inclusive, safe space and refuge for people from all walks of life. We do not tolerate judgement, racism, rudeness or violence of any kind and anyone violating this policy will be asked to leave.
Whether you need to spend time in the store, around the crystals to reset and recharge, or you are worried about your safety, our space is your sanctuary.
Crystal Selection Process
Ethically Sourced
All of our products are sourced ethically from small businesses and family owned mines all over the world. We do no support slave labour, unfair working conditions or unfair pay.
We also ensure that our spiritual and shamanic wares are sourced direct from tribes and or renewable sources.
Hand Picked
All of our stones are hand picked for their quality, beauty, uniqueness and essense. It is extremely important for us to retain a personal touch in our business and not bulk buy in batches where we can't control the quality we receive.
We love what we do and this is our favourite part of the job!
High Quality
Quality is so important to us, we choose only the highest quality stones and are very transparent with you, the customer, about the quality and any imperfections.
Whilst we do our best to maintain this right down to our smallest tumbles and roughs, natural imperfections will occur and we trust that the universe will deliver you something that is meant for you.
Competitive Prices
We source all of our crystals direct from all over the world and this means that we can maintain our extremely affordable prices.
We maintain the same margin on all of our stones, regardless of popularity, trends or rare inclusions. If we buy it at a good price, we pass this on to you!
Social & Cultural Impact
Indigenous Australian Products
All of our Indigenous Australian products are ethically sourced from Indigenous suppliers, authors and artisans. Our Australian crystals are all sourced from approved and regulated sources meaning that stones can not be over mined and mining royalties are paid to indigenous communities on the land. All of our Digeridoos / Yidaki's and clap sticks are hand made by Indigenous artisans.
Local Australian Artisans
Crystal Arcana is proud to support other small businesses and small batch artisans ensuring that we can bring to our customers product full of heart, soul and passion!
Our jewellery artisans all use recycled or organic materials and hand picked crystals to create beautiful and one of a kind talismans.
Palo Santo
All of our Palo Santo products are sustainably harvested in Ecuador from fallen wood and do not harm living trees. The production process ensures that every part of the wood is harvested and turned into a product such as oil, sticks, shavings and powder leaving no waste. Every time you purchase from us, you are supporting the creation of new nurseries and planting more Palo Santo trees for future generations to enjoy. So far our suppliers have replanted 11,000 Palo Santo trees in their nature reserve! Supporting us, means that you are supporting other environmental projects from our supplier such as garbage beach clean ups, community aid and saving forests in Ecuador.
Sage & Smudge Sticks
All of our Sage is sourced ethically from sustainable and indigenous American owned farms in California. This ensures that the sale of Sage directly improves the livelihood of the indigenous communities farming it. We do not support the purchase of Sage from unknown supply chains where stolen and under valued Sage has been infiltrating the esoteric market.
We sell Sage with the knowledge that burning Sage for cleansing purposes is not a closed practice and has been used in many cultures around the world for many years.
Navajo Indigenous American Products
All of our Dream Catchers, Kachina Dolls and other Navajo products are purchased directly from Navajo Communities ensuring fair trade. By doing so, we are enabling them to continue to produce their handicrafts in a full time capacity, keep their culture and traditions alive and celebrate the beauty of Indigenous American culture and crafts.
Peruvian & Shipibo Products
All of our Peruvian and Shipibo products are purchased through fair trade suppliers. Fair trade provides a sustainable economy to preserve culture and stop exploitation. Our suppliers project in Peru is about promoting and employing skilled artisans in need for a market place, upholding fair trade values, respecting local traditions and family structures. Better yet, our artisans have so much passion and pride for their work, they put their hearts and souls into all they've produced and this is reflected in their products.
Self Care Range
All of our self care range is sourced from local and small batch suppliers who are educated in the safe use of essential oil blends, soaps and candles. We take your health very seriously and ensure that all of our products are safe to use on your skin and in your home. All of our products are made with natural ingredients, are cruelty free, vegan and palm oil free.
Our Range
Virtual Shopping
Although we are constantly adding new things to the website, due to the size of our range, not everything is listed on our website from our physical store.
You can however shop remotely via sending us a message on Instagram or Text and we can send you photos and videos of anything you would like to see.
Custom Procurement
If you are looking for a specific statement piece, we are happy to help you find the right piece. You can contact us a crystalarcanainfo@gmail.com.
Please note that we unfortunately do not have the resources to procure anything smaller than a large statement piece at this time.
New Products
We generally receive new and replenished stock on a weekly basis.
Stay up to date about our new products by subscribing at the bottom of this page and by following us on our social media platforms - Instagram and Facebook for daily stories of our new and exciting products, ranges and promotions.
Crystal Shapes & Meanings
Shapes
Some believe the way a stone is cut or shaped is purely aesthetic and it is totally fine to not get caught up in the details if you don't want to or are not ready to just yet.
But if you are looking to expand your knowledge on shapes, the structure of a crystal doesn't change the type of energy it emits, the shape DOES affect the way you receive said energy.
Blog about this coming soon...
Meanings
Everything in the natural world emits energy. This can be tangible in the way that gravity works, electrical currents, water, wind and sun can be felt.
Crystals are the same! Each crystal emits a certain energy and our body will be affected in positive ways from working with crystals.
If you want to learn more about the meanings, you can opt to add our crystal meaning cards to your order. Just use the check box in your cart and we will include them for free!
Shipping / Pick Up
Local Pick Up
Orders can be collected from our Newtown, NSW store during our opening hours from Monday to Sunday.
Orders are generally ready for collection the next day however if you urgently need your order on the same day, you can give us a call to arrange that.
Fast Australian Delivery
In most cases, orders are picked, packed and collected by courier within 1-2 days.

Delivery times within Australia can vary from 1-7 days depending on how remote your location is.
Australians can enjoy FREE shipping for purchases over $100.
International Shipping
Yes, we do ship internationally. If your country is not available from the shipping tab when you checkout, please contact us for a quote.
International delivery times vary depending on the country, again you can contact us directly to find out an estimate.
Orders Flagged As Fraudulent
Our system has built in Fraudulent Order Dectection. If an order is flagged as being possibly fraudulent we will contact you requesting further information to confirm your purchase has been made legitimately.
You will need to provide proof of your card ownership and shipping address otherwise we reserve the right to cancel your order.
Order Tracking
Once your item has been shipped, you will receive an email with your confirmation of shipment and tracking number.
If you do not receive this email, please check your junk mail and then get in touch with us and we will resend the details.
Missing Parcels
Please contact us via crystalarcanainfo@gmail.com if you believe that your parcel has been lost in transit. Please note that you should only get in touch once the expected delivery date from your tracking has passed as we can't start an investigation until after this date.
Stolen Parcels
Crystal Arcana is not responsible or liable for stolen parcels that have been Safe Dropped to your address.
If a parcel has been marked as delivered but is deemed missing you will need to contact the courier directly and lodge a report with your local police station.
Damaged Items
If your item arrives damaged, please contact us for a resolution on crystalarcanainfo@gmail.com
You will need to send us a photo of how your item was delivered, packaging and any holes / evidence of damage from the courier, as well as a photo of the broken product.
Returns / Exchanges
Change Of Mind
Yes, you have 14 days to change your mind and exchange your item. Please note that we do not refund but will offer an exchange for something of equal or greater value.
If you purchased something online, you must cover the cost of return postage of the item and the cost of shipping the replacement item out to you.
Returns
Yes, you can return an item within 14 days if you are dissatisfied with the item chosen for a full refund.
The item must be unopened and in new condition, unless upon opening you notice that it is damaged.
Please email us at crystalarcanainfo@gmail.com to discuss returns.
Missing Products
If an item is missing from your order, please double check the packaging, inside the tissue paper and packing beans to ensure that it isn't just hiding somewhere.
All of our orders are packed under a camera in order for us to rectify any issues immediately and without fuss. We will re-ship any missed items via express postage and at no extra cost to you.
Work With Us
New Suppliers
If you feel that you have the right product for us and that your brand ethos is aligned with ours, we would love to hear from you!
Please note that we are fair to our existing artisans and will not stock the same product from multiple brands.
Send us an email at crystalarcanainfo@gmail.com with your catalogue and prices.
Brand Collab
We love to share the love around and are always looking to collaborate with other brands on projects, giveaways and gift boxes.
Please reach out to us at crystalarcanainfo@gmail.com with your proposal.
Influencers
If you are an influencer in an aligned industry and you think you can assist us in getting our brand out there, please send us an instagram message or email at crystalarcanainfo@gmail.com to discuss.
Secure transactions
Transactions are handled with bank-grade security.
Simple checkout
Our secure checkout is quick and easy to use.
Get in touch
Have questions? Get in touch with us at any time.
Instagram - crystal.arcana.store
Email - crystalarcanainfo@gmail.com
Mobile - 0428 979 181