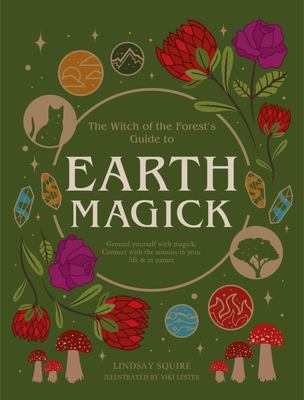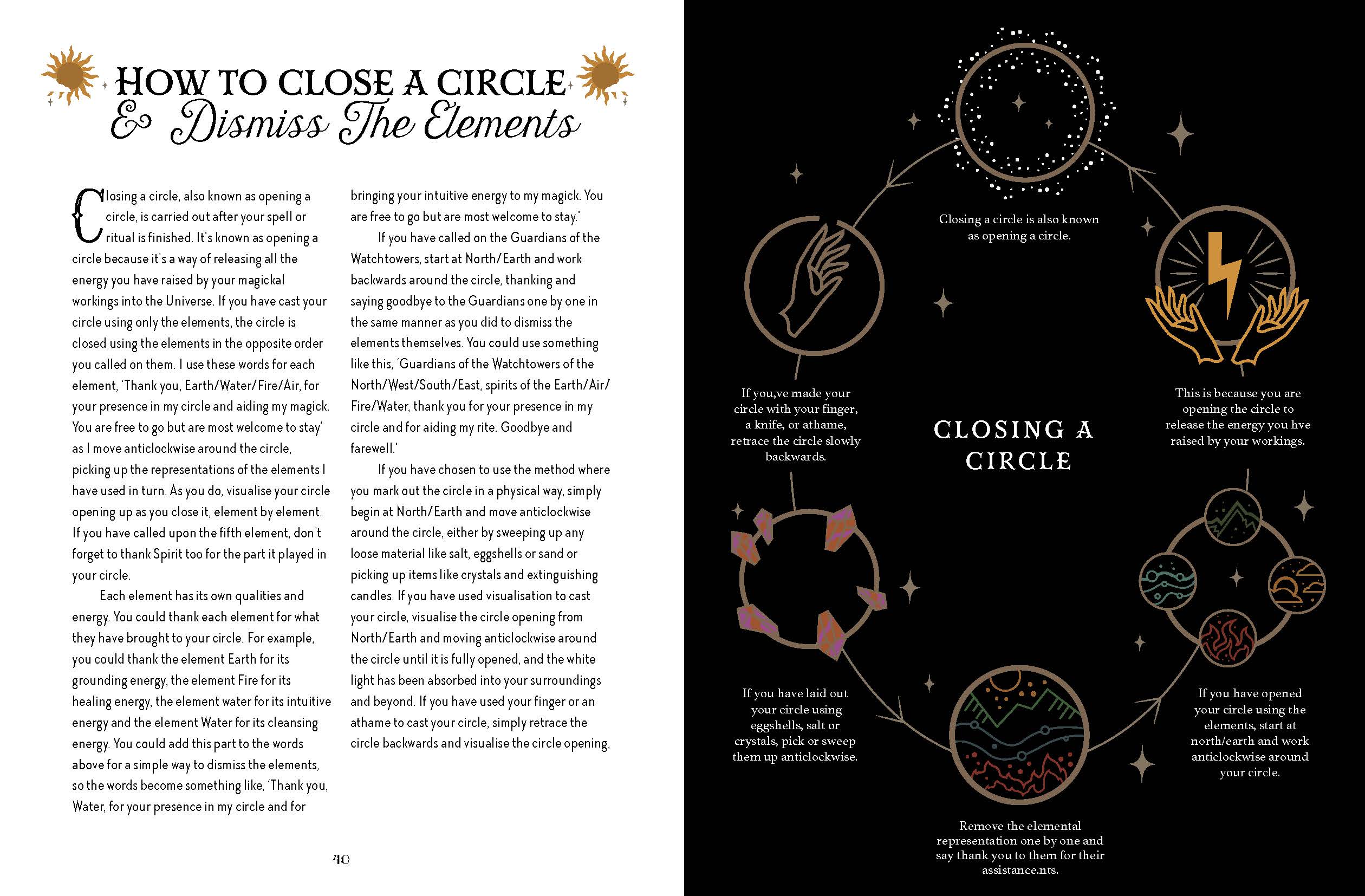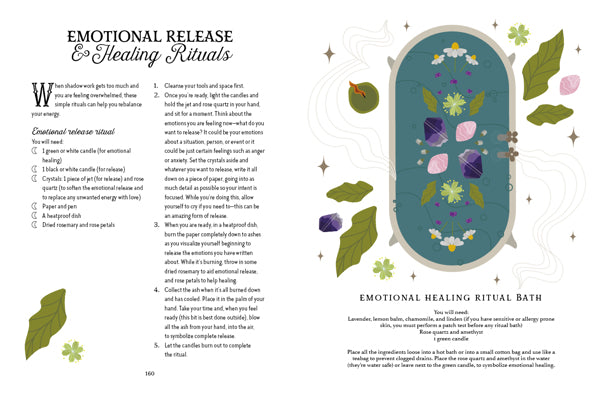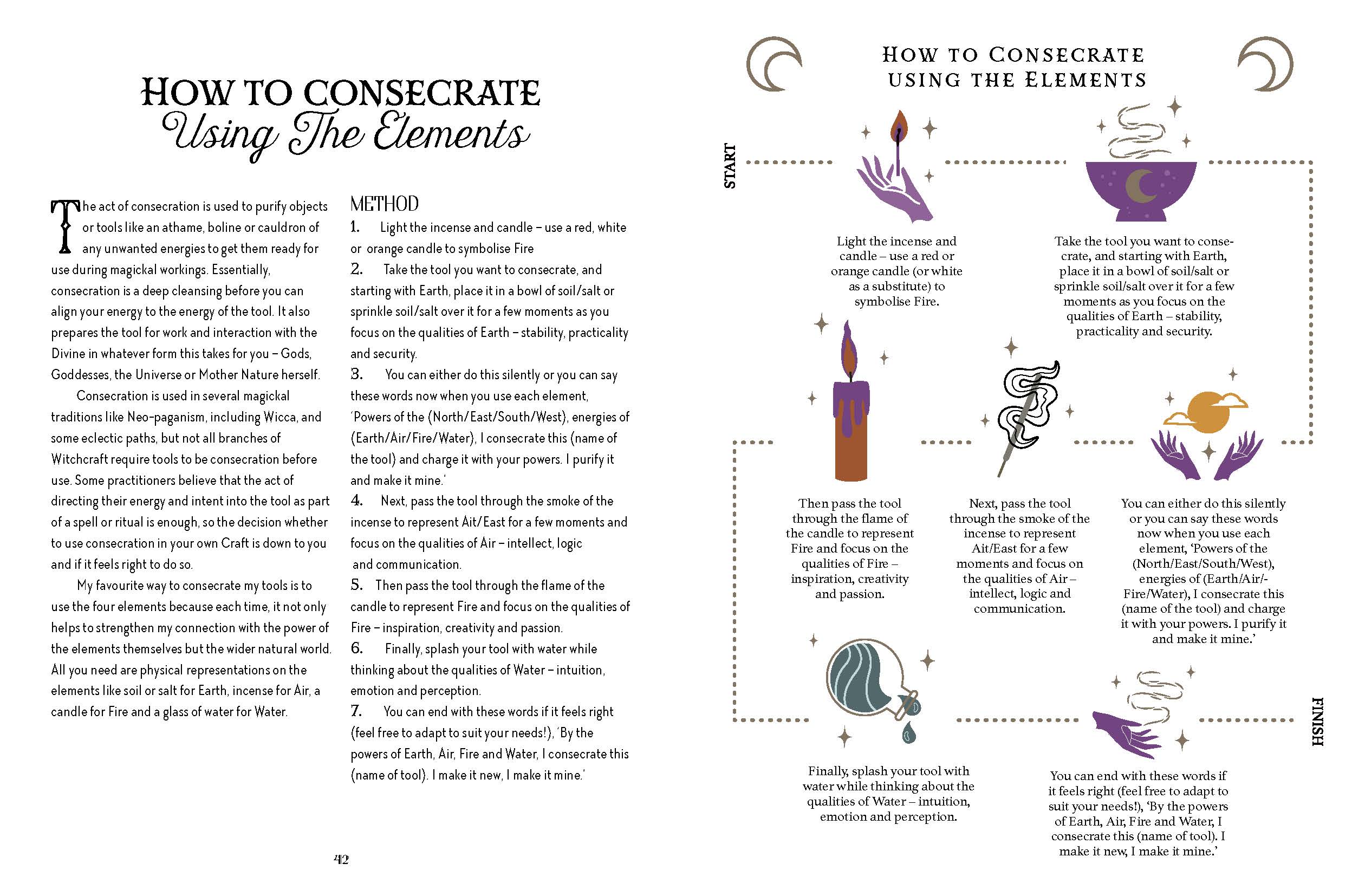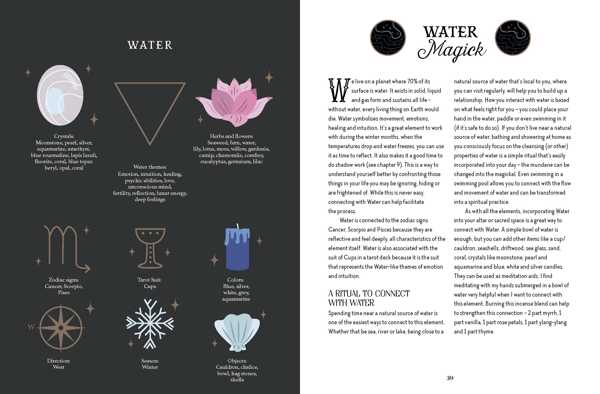 Embrace the power of the modern witching hour and unearth your magick with this stunning beginners guide to witchcraft for wellbeing. Bought to you by the author of Natural Magick and Instagram sensation, The Witch of the Forest, learn about all new areas of witchcraft not yet covered in the series, and discover how you can use Earth Magick to keep yourself grounded in the 21st century.
Learn the secrets of The Witch of the Forest in this stunning follow-up to Natural Magick, and channel the elemental forces which are all around you to master the practice of earth magick. Earth magick is all about understanding the elements which govern the world around us, connecting with the Earth and using its powers to thrive. From using the four elements - fire, air, water and earth - in spells, to learning about the powers of crystals and mastering the art of divination, this book will teach you everything you know about this ancient form of magick. Discover how to use simple witchcraft to boost your wellbeing, keep yourself grounded in the 21st century, and connect to your own natural seasons' in your life as well as in your craft. Perfect for budding beginners new to the spellbinding world of witchcraft, learn about:
- Casting a circle and ritual basics,
- Crystals and their magickal properties and uses,
- Divination techniques such as using runes and divination dice,
- Connecting with the energies of the four seasons, the four elements, and harnessing their power,
- Connecting to your own natural seasons' in your life through your craft,
- Reconnecting with your craft after a break,
- Caring for your magickal energy if youre an empath, or are feeling drained,
- Embracing your darker energies, and using shadow work for personal growth and transformation,
- Wellbeing techniques for witches to help you manage your energy
... and more! Suitable for every type of witch and witchling - including those practicing in the broom closet - this book also includes a runes board on the back of the jacket that you can remove to help answer all your questions. The Earth is bursting with magickal energies and lessons to be learnt, and connecting with these can help your relationship with yourself, the people around you, and the natural world, blossom. Discover how to use witchcraft to connect more deeply with yourself, and and learn from the Earth how to bloom and thrive at your own pace!The Witch of the Forest's Guide to... series are a collection of guides to different areas of witchcraft, focusing on the relationship between magic, the natural world and the self. Each book discusses completely different elements of the natural world, and Earth Magick is full of techniques not mentioned in Natural Magick.
About the Author
Lindsay Squire is a practitioner of eclectic Witchcraft and is the Witch behind the popular Instagram account, @thewitchoftheforest. She has been walking her own spiritual path for over a decade, and is passionate about helping and empowering Witches at the beginning of their Witchcraft journeys. Lindsay lives in her home county of Yorkshire with her husband and their three mischievous cats, Luna, Salem, and Merlin.Viki Lester of Forensics & Flowers is an illustrator from London. Her work inspires people to feel magical, and features positivity with a dark botanical twist.
---
Free shipping on orders over $100
Our Selection Process
Ethically Sourced
All of our products are sourced ethically from small businesses and family owned mines all over the world.
We do no support slave labour, unfair working conditions or unfair pay.
Hand Picked
All of our stones are hand picked for their quality, beauty, uniqueness and essense. It is extremely important for us to retain a personal touch in our business and not bulk buy in batches where we can't control the quality we receive.
We love what we do and this is our favourite part of the job!
High Quality
Quality is so important to us, we choose only the highest quality stones and are very transparent with you, the customer, about the quality and any imperfections.
Whilst we do our best to maintain this right down to our smallest tumbles and roughs, natural imperfections will occur and we trust that the universe will deliver you something that is meant for you.
Competitive Prices
We source all of our crystals direct from all over the world and this means that we can maintain our extremely affordable prices.
We maintain the same margin on all of our stones, regardless of popularity, trends or rare inclusions. If we buy it at a good price, we pass this on to you!
Shipping / Pick Up
Pick Up
Orders can be collected from our Newtown store during our opening hours from Monday to Sunday.
Orders are generally ready for collection the next day however if you urgently need your order on the same day, you can give us a call to arrange that.
Fast Australian Shipping
In most cases, orders are picked, packed and collected by courier within 1-2 days.

Delivery times within Australia can vary from 1-7 days depending on how remote your location is.
International Shipping
Yes, we do ship internationally. If your country is not available from the shipping tab when you checkout, please contact us for a quote.
International delivery times vary depending on the country, again you can contact us directly to find out an estimate.
Returns & Exchanges
Can I Change My Mind?
Yes, you have 14 days to change your mind and exchange your item. Please note that we do not refund but will offer an exchange for something of equal or greater value.
If you purchased something online, you must cover the cost of return postage of the item and the cost of shipping the replacement item out to you.
Do You Accept Returns?
Yes, you can return an item within 14 days if you are dissatisfied with the item chosen for a full refund.
The item must be unopened and in new condition, unless upon opening you notice that it is damaged.
Please email us at crystalarcanainfo@gmail.com to discuss returns.