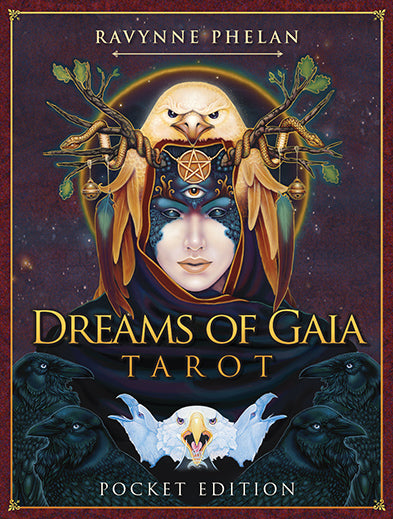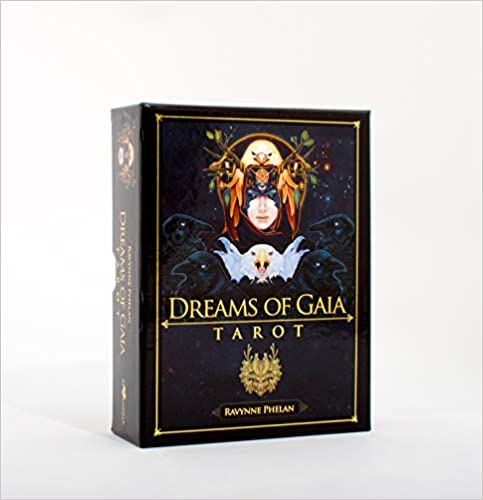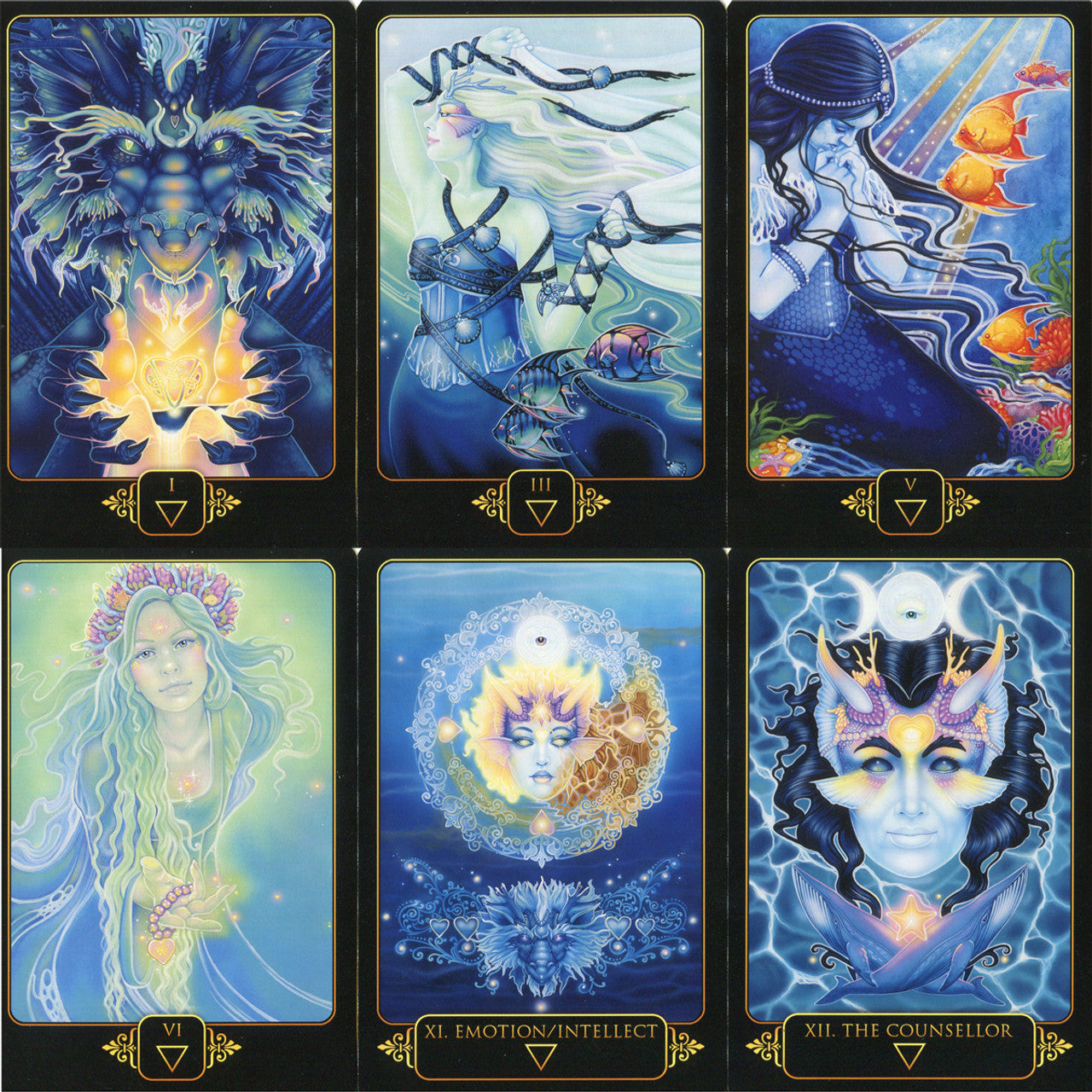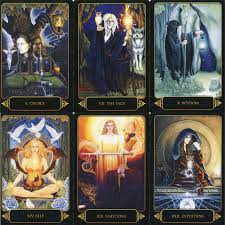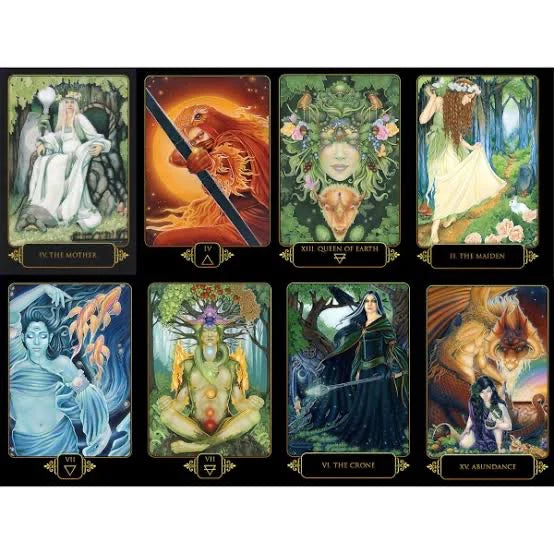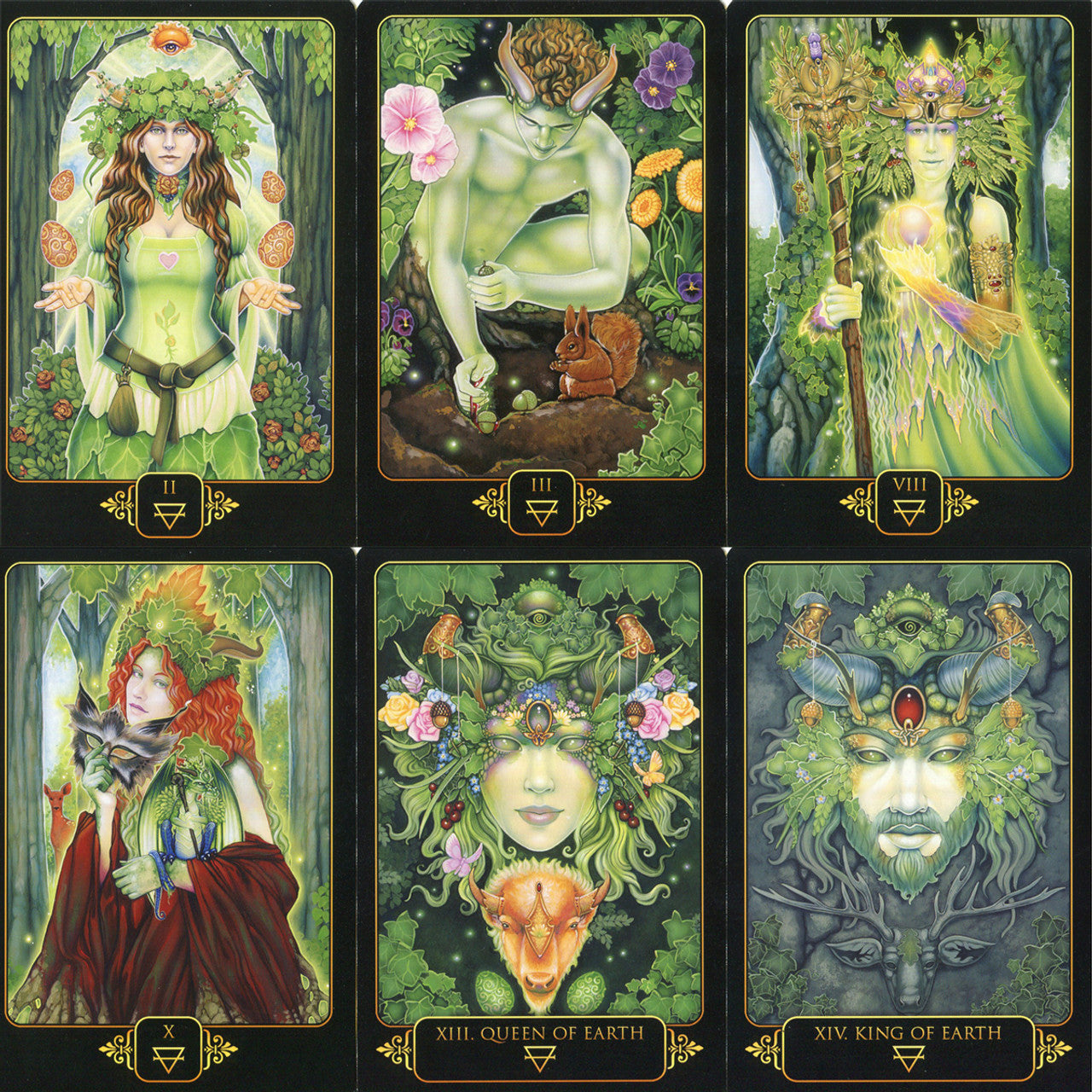 Dreams of Gaia Tarot Set: A Tarot for a New Era
By Ravynne Phelan

This deluxe set, the culmination of almost a decade of work, features 81 cards with gold gilded edges and 308-page guidebook, packaged in a large hardcover box. Box size: 18.5cm x 14cm. Box and guidebook cover also feature stamped, gold-foil lettering. The philosophy of the Dreams of Gaia Tarot is simple: to seek, to feel, to grow, to heal. This deck will strengthen your connection to your divine self, whilst helping you to identify and heal past experiences that hold you back from living to your fullest potential. Learn to recognise when times of growth and change are approaching, and face them with confidence and a sense of anticipation. Learn when to take action, and when to be still. Learn to trust in your intuition. By offering structure in the form of a major and minor arcana like that of past tarots, but combining them with bold new archetypes, symbology, and meanings more suited to the present, the Dreams of Gaia Tarot allows for a more personal, intimate, and effective system for using cards as a roadmap to navigateyour life path. Embark on this extraordinary journey of undoing, of being, and becoming, and be inspired by the knowledge that all that manifests in your future is born of choices you make today.
---
Free shipping on orders over $100
Our Selection Process
Ethically Sourced
All of our products are sourced ethically from small businesses and family owned mines all over the world.
We do no support slave labour, unfair working conditions or unfair pay.
Hand Picked
All of our stones are hand picked for their quality, beauty, uniqueness and essense. It is extremely important for us to retain a personal touch in our business and not bulk buy in batches where we can't control the quality we receive.
We love what we do and this is our favourite part of the job!
High Quality
Quality is so important to us, we choose only the highest quality stones and are very transparent with you, the customer, about the quality and any imperfections.
Whilst we do our best to maintain this right down to our smallest tumbles and roughs, natural imperfections will occur and we trust that the universe will deliver you something that is meant for you.
Competitive Prices
We source all of our crystals direct from all over the world and this means that we can maintain our extremely affordable prices.
We maintain the same margin on all of our stones, regardless of popularity, trends or rare inclusions. If we buy it at a good price, we pass this on to you!
Shipping / Pick Up
Pick Up
Orders can be collected from our Newtown store during our opening hours from Monday to Sunday.
Orders are generally ready for collection the next day however if you urgently need your order on the same day, you can give us a call to arrange that.
Fast Australian Shipping
In most cases, orders are picked, packed and collected by courier within 1-2 days.

Delivery times within Australia can vary from 1-7 days depending on how remote your location is.
International Shipping
Yes, we do ship internationally. If your country is not available from the shipping tab when you checkout, please contact us for a quote.
International delivery times vary depending on the country, again you can contact us directly to find out an estimate.
Returns & Exchanges
Can I Change My Mind?
Yes, you have 14 days to change your mind and exchange your item. Please note that we do not refund but will offer an exchange for something of equal or greater value.
If you purchased something online, you must cover the cost of return postage of the item and the cost of shipping the replacement item out to you.
Do You Accept Returns?
Yes, you can return an item within 14 days if you are dissatisfied with the item chosen for a full refund.
The item must be unopened and in new condition, unless upon opening you notice that it is damaged.
Please email us at crystalarcanainfo@gmail.com to discuss returns.