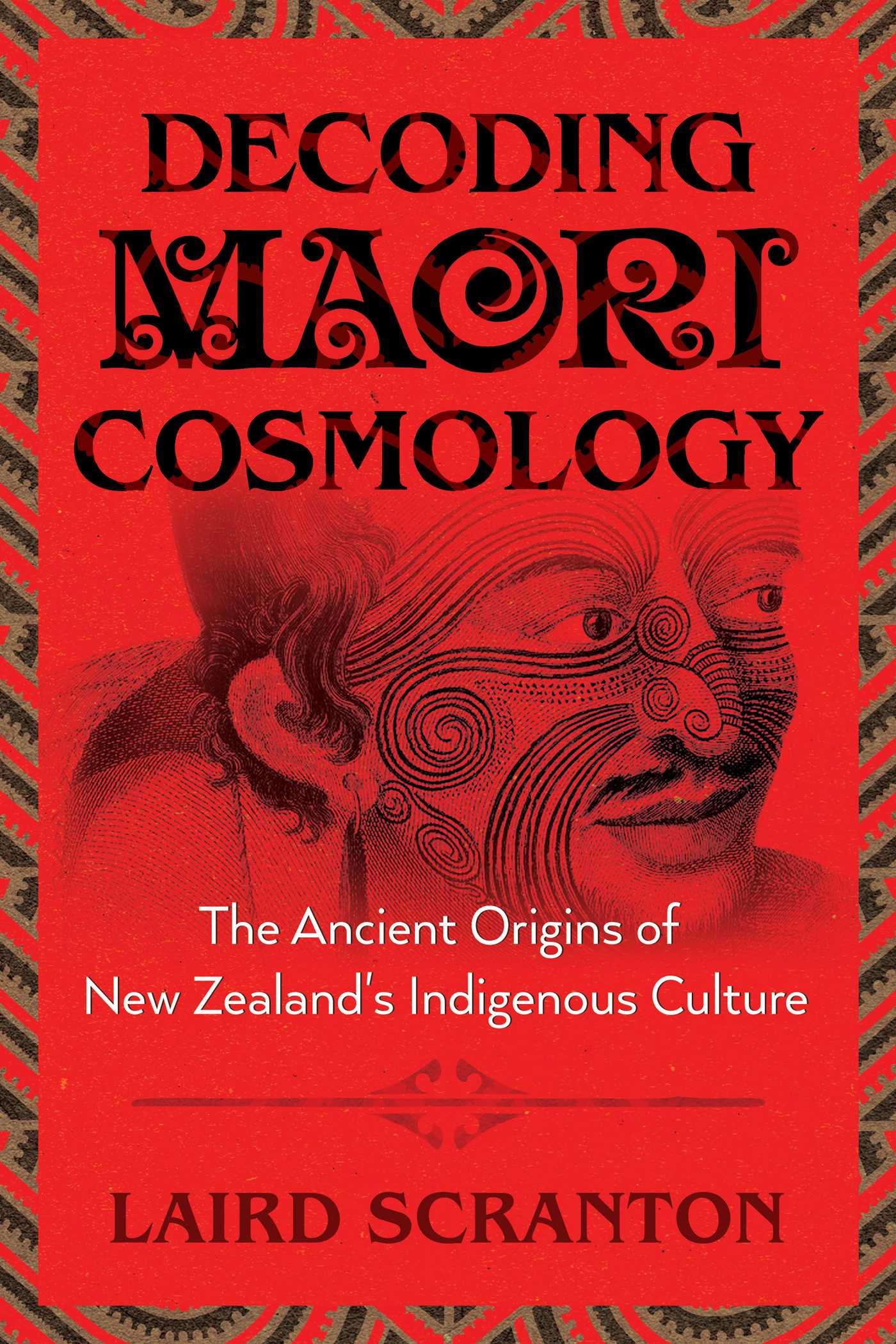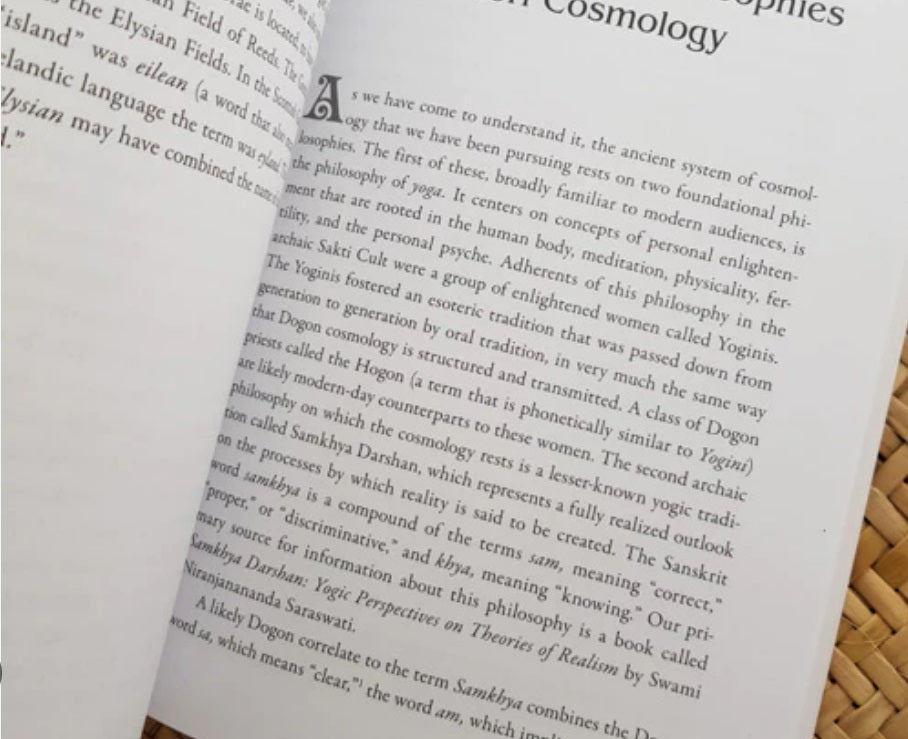 Decoding Maori Cosmology Book
An exploration of New Zealand's Maori cosmology and how it relates to classic ancient symbolic traditions around the world

• Shows how Maori myths, symbols, cosmological concepts, and words reflect symbolic elements found at Göbekli Tepe in Turkey

• Demonstrates parallels between the Maori cosmological tradition and those of ancient Egypt, China, India, Scotland, and the Dogon of Mali in Africa

• Explores the pygmy tradition associated with Maori cosmology, which shares elements of the Little People mythology of Ireland, including matching mound structures and common folk traditions

It is generally accepted that the Maori people arrived in New Zealand quite recently, sometime after 1200 AD. However, new evidence suggests that their culture is most likely centuries older with roots that can be traced back to the archaic Göbekli Tepe site in Turkey, built around 10,000 BC.
Extending his global cosmology comparisons to New Zealand, Laird Scranton shows how the same cosmological concepts and linguistic roots that began at Göbekli Tepe are also evident in Maori culture and language. These are the same elements that underlie Dogon, ancient Egyptian, and ancient Chinese cosmologies as well as the Sakti Cult of India (a precursor to Vedic, Buddhist, and Hindu traditions) and the Neolithic culture of Orkney Island in northern Scotland.
While the cultural and linguistic roots of the Maori are distinctly Polynesian, the author shows how the cosmology in New Zealand was sheltered from outside influences and likely reflects ancient sources better than other Polynesian cultures. In addition to shared creation concepts, he details a multitude of strikingly similar word pronunciations and meanings, shared by Maori language and the Dogon and Egyptian languages, as well as likely connections to various Biblical terms and traditions.
He discusses the Maori use of standing stones to denote spiritual spaces and sanctuaries and how their esoteric mystery schools are housed in structures architecturally similar to those commonly found in Ireland. He discusses the symbolism of the Seven Mythic Canoes of the Maori and uncovers symbolic aspects of the elephant-headed Hindu god Ganesha in Maori cosmology.

The author also explores the outwardly similar pygmy traditions of Ireland and New Zealand, characterized by matching fairy mound constructions and mythic references in both regions. He reveals how the trail of a group of Little People who vanished from Orkney Island in ancient times might be traced first to Scotland, Ireland, and England and then on to New Zealand, accompanied by signature elements of the global cosmology first seen at Gobekli Tepe.
---
Free shipping on orders over $100
Decoding Maori Cosmology Book
Our Selection Process
Ethically Sourced
All of our products are sourced ethically from small businesses and family owned mines all over the world.
We do no support slave labour, unfair working conditions or unfair pay.
Hand Picked
All of our stones are hand picked for their quality, beauty, uniqueness and essense. It is extremely important for us to retain a personal touch in our business and not bulk buy in batches where we can't control the quality we receive.
We love what we do and this is our favourite part of the job!
High Quality
Quality is so important to us, we choose only the highest quality stones and are very transparent with you, the customer, about the quality and any imperfections.
Whilst we do our best to maintain this right down to our smallest tumbles and roughs, natural imperfections will occur and we trust that the universe will deliver you something that is meant for you.
Competitive Prices
We source all of our crystals direct from all over the world and this means that we can maintain our extremely affordable prices.
We maintain the same margin on all of our stones, regardless of popularity, trends or rare inclusions. If we buy it at a good price, we pass this on to you!
Shipping / Pick Up
Pick Up
Orders can be collected from our Newtown store during our opening hours from Monday to Sunday.
Orders are generally ready for collection the next day however if you urgently need your order on the same day, you can give us a call to arrange that.
Fast Australian Shipping
In most cases, orders are picked, packed and collected by courier within 1-2 days.

Delivery times within Australia can vary from 1-7 days depending on how remote your location is.
International Shipping
Yes, we do ship internationally. If your country is not available from the shipping tab when you checkout, please contact us for a quote.
International delivery times vary depending on the country, again you can contact us directly to find out an estimate.
Returns & Exchanges
Can I Change My Mind?
Yes, you have 14 days to change your mind and exchange your item. Please note that we do not refund but will offer an exchange for something of equal or greater value.
If you purchased something online, you must cover the cost of return postage of the item and the cost of shipping the replacement item out to you.
Do You Accept Returns?
Yes, you can return an item within 14 days if you are dissatisfied with the item chosen for a full refund.
The item must be unopened and in new condition, unless upon opening you notice that it is damaged.
Please email us at crystalarcanainfo@gmail.com to discuss returns.