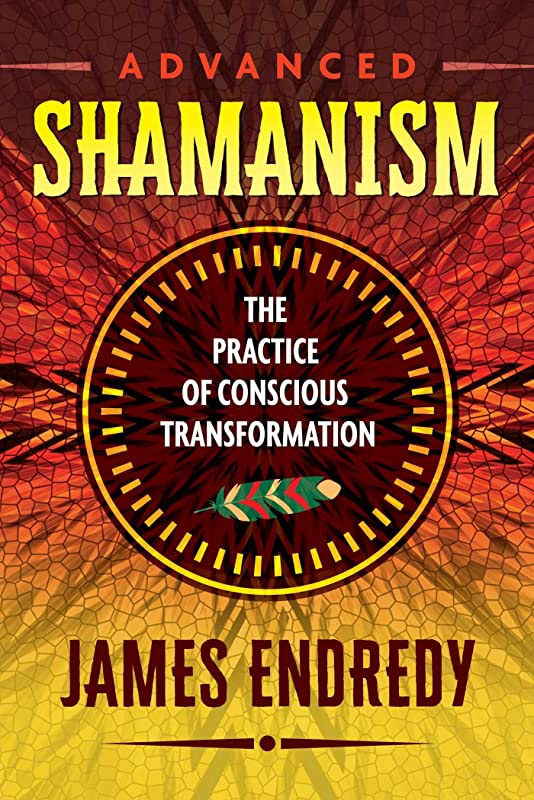 A step-by-step guide to authentic advanced shamanic practices
Offers hands-on instructions for more than 30 practices, including sacred Fire ceremonies, direct shamanic viewing, shamanic death and rebirth, working with healing stones, shamanic lucid dreaming, shamanic healing, and advanced methods for acquiring an animal spirit guide
Allows solitary shamanic practitioners to advance their practice
Examines the biological foundations of spiritual experience, the many ways that Psi phenomena and shamanism are linked, and their relationship to the scientific concept of quantum entanglement
In this step-by-step guide to more than three dozen advanced shamanic practices, James Endredy shares the wisdom and techniques he has learned through 30 years of working with shamanic teachers from all over the globe, including Huichol kawiteros, Tibetan lamas, Incan, Mayan, and Tukano shamans, Indian siddhas, the Kanaka Maoli of Hawai'i, and elders from many Native American tribes, such as the Seneca, Lenni Lenape, Arapaho, Sioux, Tuscarora, Yurok, Navajo, and Hopi.
Endredy offers hands-on instructions for sacred Fire ceremonies, direct shamanic viewing, experiencing shamanic death and rebirth, working with and acquiring healing stones, shamanic lucid dreaming, shamanic healing, and advanced methods for acquiring an animal spirit guide, including how to properly retain its spirit in a sacred bundle or altar and how to use its power responsibly for healing. He provides a meticulous step-by-step approach to working with the five points of attention, a Huichol teaching on sacred awareness and shamanic levels of attention. He also examines the many ways that Psi phenomena and shamanism are linked and their relationship to the scientific concept of quantum entanglement.
Showing how quantum physics is the scientific expression of shamanism, the author also explores the biological foundations of spiritual experiences, including the roles of serotonin, dopamine, and opioid transmitters, and the connections between altered consciousness and shamanic states. Integrating modern research with ancient knowledge to provide an enlightened view of shamanism that marries science and spirit, this guide offers authentic shamanic wisdom and techniques to help the solitary practitioner move forward on their shamanic path.
About the Author
James Endredy leads workshops throughout the United States, Mexico, and Canada and is actively involved in preserving the world's indigenous cultures and sacred sites. For more than 30 years he has learned shamanic practices from all over the globe and has lived with the Huichol of Mexico for years at a time. The award-winning author of several books, including 
Ecoshamanism
, 
The Flying Witches of Veracruz
, 
Teachings of the Peyote Shamans
, and 
Earthwalks for Body and Spirit
, he lives in Vermont.
---
Free shipping on orders over $100
Our Selection Process
Ethically Sourced
All of our products are sourced ethically from small businesses and family owned mines all over the world.
We do no support slave labour, unfair working conditions or unfair pay.
Hand Picked
All of our stones are hand picked for their quality, beauty, uniqueness and essense. It is extremely important for us to retain a personal touch in our business and not bulk buy in batches where we can't control the quality we receive.
We love what we do and this is our favourite part of the job!
High Quality
Quality is so important to us, we choose only the highest quality stones and are very transparent with you, the customer, about the quality and any imperfections.
Whilst we do our best to maintain this right down to our smallest tumbles and roughs, natural imperfections will occur and we trust that the universe will deliver you something that is meant for you.
Competitive Prices
We source all of our crystals direct from all over the world and this means that we can maintain our extremely affordable prices.
We maintain the same margin on all of our stones, regardless of popularity, trends or rare inclusions. If we buy it at a good price, we pass this on to you!
Shipping / Pick Up
Pick Up
Orders can be collected from our Newtown store during our opening hours from Monday to Sunday.
Orders are generally ready for collection the next day however if you urgently need your order on the same day, you can give us a call to arrange that.
Fast Australian Shipping
In most cases, orders are picked, packed and collected by courier within 1-2 days.

Delivery times within Australia can vary from 1-7 days depending on how remote your location is.
International Shipping
Yes, we do ship internationally. If your country is not available from the shipping tab when you checkout, please contact us for a quote.
International delivery times vary depending on the country, again you can contact us directly to find out an estimate.
Returns & Exchanges
Can I Change My Mind?
Yes, you have 14 days to change your mind and exchange your item. Please note that we do not refund but will offer an exchange for something of equal or greater value.
If you purchased something online, you must cover the cost of return postage of the item and the cost of shipping the replacement item out to you.
Do You Accept Returns?
Yes, you can return an item within 14 days if you are dissatisfied with the item chosen for a full refund.
The item must be unopened and in new condition, unless upon opening you notice that it is damaged.
Please email us at crystalarcanainfo@gmail.com to discuss returns.